| | | | | | | | | | |
| --- | --- | --- | --- | --- | --- | --- | --- | --- | --- |
| | | | | | | | | | |



Here is some background for those who wanted to know more about my background, instruments and music. There are links to some music below.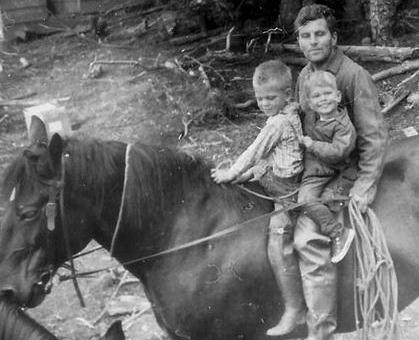 I grew up in Alaska in a homestead house that my father, Andreas Brauchli, made of Sitka Spruce. My father was a natural musician and could play any instrument by ear. And of course, being Swiss, he was culturally bound to play the accordion and yodel. He was also the first Swiss to reach the summit of Denali, the highest mountain in North America.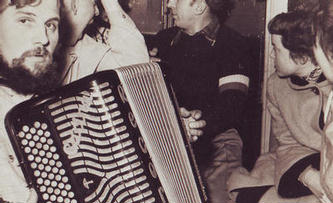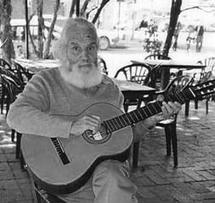 When I was about 7 we got a $15 mail order archtop guitar that quickly became the most popular pastime on a homestead with no television.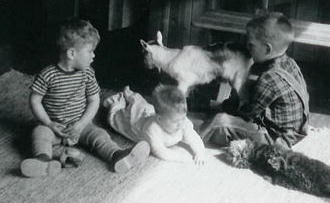 I moved to Australia with my family when I was 13. I left home shortly after and ended up playing lead guitar and doing backing vocals with various singers and bands. Within the next few years I was also performing on fiddle, banjo, mandolin and flute.
I made my first instruments when I was 17 and over the following years I made heaps of fretted instruments with help and input from numerous makers. As a multi- instrumentalist I was always interested in instruments from different cultures and periods. I loved blending ideas to design new instruments like the talamar that I still play.
I was invited to the first Australian Luthiers Convention in the late 70s. Among the makers I remember was Bill May, jazz musician and creator of Maton guitars. He also made his first instruments at about 17. Also present was Greg Smallman who was working with Peter Biffin on redesigning the guitar from the ground up. Greg and Peter have been my greatest source of inspiration. Here is more info on instrument designing
Slide Guitar
I had not heard of a Weissenborn guitar until I was watching my son's Ben Harper DVD. I was fascinated by his slide guitar and decided that it would be fun to play one. I wasn't impressed with the look of it, so I spent the next two months designing an original hollow neck lap steel. The instrument was totally addictive and I started using it in performances as it created so much presence on stage. I have continued to develop and fine tune the design since then.
Although there is a ready market for Weissenborn copies, I prefer to produce my own carbon braced design as I feel this is a valid addition to the family of acoustic slide instruments. I would even suggest that it has captured the best qualities of both Dobros and Weissenborns.

Through the Past Darkly
This is a poster from the early 90's. I used my middle name Warner, as I decided Brauchli wasn't a name for a blues player. The name of the band came from the fact that I would get the best session musicians available at the time and book a gig, usually unrehearsed.
I had become obsessed with telecasters after doing a support for Tommy Emmanuel, so I made this one out of spare parts.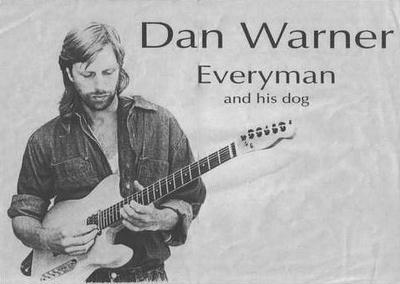 My unusual right hand technique comes from fact that when I was a kid sitting in a chair with a big guitar on top of me, it was the only way I could reach the strings.
This technique allows me to use my thumb in both directions. It is a style common in Africa, and is often used for lute and balalaika.
Wild Zinnias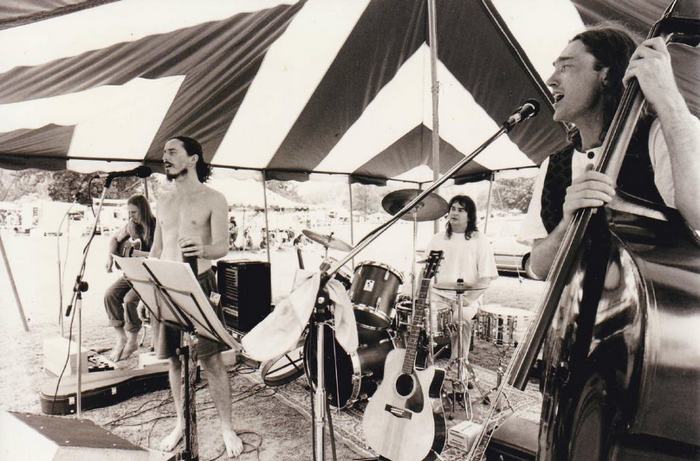 I performed with the Celtic rock band 'Wild Zinnias' for about 6 years. The material we played blended songs by Dubliner, Willy McElroy with my own instrumental pieces, usually combined into medleys.
The following tracks are from the Wild Zinnias album "Stand on your own two feet". Drumming is by Matt Goodwyn. Willy sings and plays guitar (mostly DADGAD) and also didge and bodhran. I play fiddle, bass, bouzouki, flute, harp and anything else you hear. Extra vocals by Celeste, and Jojo Smith.
Sweet Jane - Noisy Miner * Belfast Breathes - Reel McCoy * Half of It * Midnight Waltz
Christmas Tree * The Pathway * King Tide
_________________
I made this one piece "Tassie Oak" guitar from a plank of wood that cost me $8. It got me interested in Tasmanian woods. I played this guitar with the Zinnias and I still use it.
The switching system uses a 4 position rotary switch and a toggle to get 7 pickup configurations. here is the diagram

Here is a live sample from an early 3 piece version of the Zinnias, and a current video playing with Kate Case and Sylvia Norton as Underwood Trio.
The Present
Here is a 40 minute mp3 (37mb) of the concert pictured below at the
Canberra National Folk Festival 2010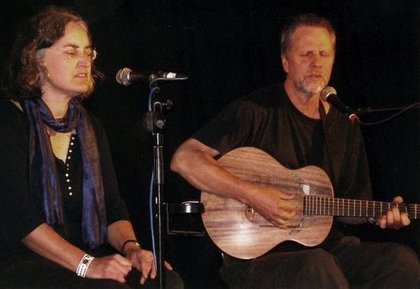 Live with 4 piece band "Underwood" 2014
More recordings of my instruments are on youtube.
Kate and I are now living on a farm in Northern Tasmania.
Below is our state of the art thistle deterrent.
We call him Oatey (after the famous Donkey Oatey)