| | | | | | | | | | |
| --- | --- | --- | --- | --- | --- | --- | --- | --- | --- |
| | | | | | | | | | |

Feedback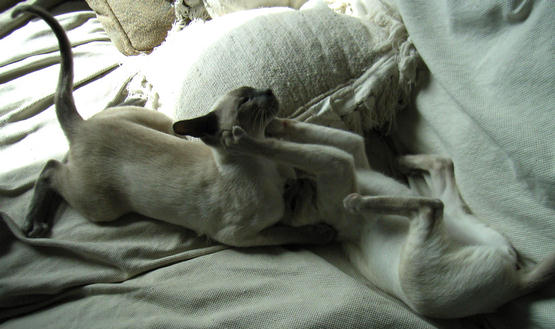 Emails from buyers.
I know how risky it is to buy a musical instrument on the internet and I really appreciate those who have trusted me. I have only ever had positive feedback from buyers. If it should happen that a buyer is not happy with an instrument, I offer a full refund.
____________________________________
Eugenio Marozzo: BC Canada 30/9/19 slide guitar
Hi Daniel
I have played the guitar for a few hours now and just wanted to give you some of my thoughts . First your workmanship is first rate. The clarity and note separation is amazing. Another thing is the dynamics of it. The guitar responds to the slightest change in picking pressures. I don't get that type of response in my Koa wood weissenborn.
Too bad I didn't know about your guitars before, it would have saved me a bunch of money buying other weissenborns that just did not have the sound I was looking for.
Thanks Eugenio Marozzo
____________________________________
Brent Keogh: Sydney 10/9/19 fc string mandolin
Hi Daniel,
Received the mandolin, absolutely love it!! Thanks so much, such a beautiful looking and sounding instrument. The fluorocarbon strings will take a little getting used to, but already I can feel the difference the low tension makes. And I love the more mellow tone of the strings in comparison to the bright, sometimes harsh sound of metal strings. Love it!!
Thanks again, Brent
more feedback on 10/11/19
Hi Daniel,
Just wanted to say how happy I am with this instrument! It has such a beautiful tone, and it's so different. Sonically, it seems to sound somewhere between an American style folk mandolin, and a baroque mandolin. My mandolin teacher is Fiona Orenstein who plays with Plektra. She loves the sound of the instrument and thinks it really suits the classical repertoire. I've passed on your details to her, so you might get some commissions through her students or other classical mandolinists looking for something different.
Thanks again!!
Best, Brent
____________________________________
John Jeater: Wales 30/3/19 low range fc cittern
Hello Daniel,
The cittern is here and in tune - it's lovely...full and resonant and sensitive and subtle too. Had to pay the VAT but no Customs duty...so the letter was worthwhile. Now I need to play it well.
Thank you and best wishes, John
____________________________________
Douglas Bakke: NZ 28/12/18 fc mandolin
The instrument arrived with today's post. No damage to the instrument at all or marks of mis-handling on the case
. Fabulous! Beautiful work (an "object de' arte" ") and exactly the sound I was looking for. I will now set to learning to play it. A pleasure doing business with you. And thank you for your very fine craftsmenship.
Cheers, Doug
____________________________________
Chris Corrigan: Cheshire England 28/11/18 long scale slide guitar
Hi Dan.
Picked the guitar up from the delivery depot on Tuesday morning. Its a stunning work of art with a monster sound to boot. Tuned it up to C major and it sings and growls. Tried it in A major and it still sounds good but a bit dark. I'll be looking for some heavier strings soon. Thank you so much for making something special for me. If I have the cash I might order another in the future.
Cheers. Chris
____________________________________
Chad Mullins: Idaho 30/7/18 Cedar top slide guitar and small body steel string guitar.
Chad's review
In January of 2016 Daniel finished a standard-length slide guitar and sent it to me in Boise Idaho USA. I have loved it since. It has a beautiful tone rich across all strings. The top is cedar. The sides are blackwood. In July of 2018 Daniel sent me a ¾ guitar with a giant sound. It puts out as much sound and has a more interesting voice than any mass-produced standard sized guitar I have ever played. The scale is 574 mm making it very easy to play as it takes significantly less pressure to play each note.
When you order from Daniel you are getting something truly different. Fewer than 200 people in the world have the pleasure of playing as of the time of this writing. The first day you have a Brauchli instrument in your hands you will know the wait has been worth it. They resonate in a powerful way that can be felt in the player's arms and body.
____________________________________
Ron Mack: Blackwood top slide guitar 4/3/18
Hi, I just wanted to thank you building this instrument. It truly is magnificent. I have been blessed to own some wonderful instruments, including a $7500 Fishook. But I can say without reservation that it is the most beautiful instrument, and the most expressive of any I've owned. I traded a resonator guitar for it and I feel I may have taken advantage of him, as paid $2400 for the guitar.
When you have a few minutes could you tell me about the wood? It was built 4\09 and has a pickup.
Thanks again for the last lap steel I'll ever have.
Ron Mack
____________________________________
from John Fowles: Tasmania 4/05/17 classical cittern guitar
Hi Daniel
Just thought I would send an email regarding the cittern. It is a very beautiful instrument, have been playing it almost non stop since I got it home, hard getting anything else done! I picked up one of my other nylon string guitars and the guitar felt awkward compared to the cittern. I still can't believe the sound that the cittern produces it is absolutely perfect and the sound projection is amazing. I wish I had discovered this years ago. Anyway, thanks again it has made me very happy and worth every cent. I would recommend your instruments to anyone who wishes to own a quality instrument.
Kind regards John Fowles.
____________________________________
from Tom Robb, Worongary, Queensland 1/05/17 acoustic lap steel, long scale
Hi Daniel,
Well, I've had a couple of days to get used to the Weissenborn and I have to say I'm pretty impressed. Apart from being beautifully made, it looks better than I thought it would. The sound is so much more open and full of air compared to the old Fender acoustic I was messing about with before. I like the clarity and warmth of the bass notes and the way I can really emphasise the trebles if I want to, without forcing them. You were right about it being loud, it's got great volume when you want it. It's fairly bright overall, but that may settle a little as it plays in, though it's not at all harsh or thin sounding - quite the opposite. One thing that made me consider the guitar in the first place was your recording of the long scale on your web site with its punchy, rounded bass notes and my guitar lives up to it. It is taking me a little while to get used to the longer scale and greater height of the nut, and the best right hand position is a little further forward than I'm used to but I'm already nearly there with it. You're also right about your fret marking system. It took an hour or so, but I'm now comfortable with it and I think the look is worth it.
All in all, one happy customer.
Cheers,
Tom
____________________________________
from Rene Serg: Estonia 24/02/17 All Blackwood slide guitar, Tung oil finish
It arrived safe and sound !
It was really worth for waiting, the craftsmanship is excellent and I like this oiled and silky finish.
I tuned it to open D major and it has a very open sound, powerful bass and a huge sustain, great job !
THANK YOU !
Rene from Estonia
____________________________________
from Richard Lindsay: Pinole, California 11/01/17 Cedar top steel string guitar
Hi Daniel,
I just wanted to give you a heads-up and let you know that the guitar arrived today. It was supposed to have been delivered tomorrow in the normal course of things, but I couldn't wait and went over to the post office in person to pick it up early.
I'm sure that it and I will develop together over the coming years, but let me just tell you my first impression. Which is ... WOW. Everything about this guitar looks and feels right--at least, right for my particular and peculiar tastes. The neck feels great, the fingerboard radius is perfect, and the body size and shape are SO comfortable to hold and play. And it's so responsive to the touch! You don't have to dig the notes out of it! I wouldn't previously have guessed that such a big sound could come out of such a relatively small guitar, but there it is. Even with just a few minutes of playing, I can tell that there is an evenness and articulateness of response that I've rarely encountered in a steel-string guitar.
Also, the wood and the construction are just beautiful. There's almost a Zen-like simplicity to it, with the absence of conventional adornments, but every design decision seems to have been made for a solid reason and is to the point. And the wood has so much visual character and personality, remarkably so when you consider that basically only two types were used. I know many players like more subdued tops, and that's cool, but I really love the stripes in the cedar we ended up with, as well as the varying colors of the "white-stripe" piece used for the back.
Anyway, to sum it up, I'm a happy camper, and I expect to be even happier as time goes by and the guitar continues to develop. Thanks for working with me on this.
Richard
____________________________________
from Thomas Täng: Stockholm, Sweden 8/3/15 short scale aucoustic guitar
Daniel,
The short scale is here. It's a mind-boggling instrument! I can't understand how you can get a small bodied guitar like this to sound so loud and balanced. It rings like a bell wherever I fret it. And it got the look to match. Stunning!
Thank you so much for building it for me. You have taken guitar design in to the next century.
All the very best,
Thomas Taeng.
____________________________________
from Thomas Täng: Stockholm, Sweden 29/5/14 slide guitar
Hi Daniel, The guitar is here and what a fantastic guitar it is. It looks and sounds great! Thank you so much for building this for me. You are truly a great luthier.
All the very best, Thomas
____________________________
from Francine Feld: Wilton, NSW 16/5/14 mandolin, couldn't decide on carbon or steel string so I sent her a steel to try
Daniel,
I love this mandolin. So much so, That I've decided to keep it. I cant part with the beatiful King Billie Pine and Blackwood. And it sounds lovely.
I intend in the future, when I get better at playing, to get you to make me a fluorocarbon one as well. Thnk you so much for such a beautiful instrument.
Francine
____________________________________
from Roy Seward: Richmond, Virginia 22/2/14 carbon string mandolin
Daniel-    
Thanks for making this unique instrument.  You have great talents.  Your mandolin encourages me to play and create.    
Best wishes    Roy
____________________________________
from Chris Flaskas: Maroochydore, Qld 4/7/13 slide guitar
Hi Daniel
Wow your product blew me out of the water and way exceeded my expectations. The resonance that rang throughout my kitchen into our home from the first strum set a smile on my face. I knew right then following my gut to your page and finally ordering this lap steel ways a wise choice.
Ascetically this guitar is flawless with great character and unique lines but looks aren't everything in this case a huge added bonus so I put this guitar right to the test. I have found the raised action to be very beneficial as I play quite aggressive bending notes at times. The guitars shape, weight and height is perfect for my live performances and the sound is clean, vibrant and balanced. Getting the cedar top I was worried that the tones might be too warm too blended for my likings but I found the opposite there is a beautiful warmth but such clarity around every single motion and note played. This guitar holds tune extremely well I feel the carbon bracing is a great idea. This is my first carbon framed instrument I don't think I can ever go back as it makes my other instruments sound a bit duller.
The pick up really brings out the tones of the timbers I feel it compliments your product very well. Great choice Really it is a big hit with all who has laid eyes on it. I have had so many Comments on the great design and earthy clean sound. Thanks for a perfect lap steel Daniel.
Chris Flaskas
____________________________________
from Jhon Aki: Berwyn PA USA 30/5/13, 10 string cittern/viola
Hi Daniel,

My apologies for the late email, I wanted to contact you in about a year and let you know how the instrument is doing, sorry I am a bit late.

The cittern /Viola is doing very well, it is developing nicely, and I have noticed it opening up a bit more as time passes.
The sound is very different than a normally braced instrument so it takes a bit of getting used to but after playing it for a few moments, you begin to wish every instrument sounded like this.

I have tried quite a few different strings and tunings and it does quite well with whatever I do to it. It is very even and can be used in a number of tunings, something the average viola cannot do. It also stays in tune very well in all weather.

The weather changes quite a bit here going from cold and dry to hot and humid instantly so lots of my instruments seem to feel the stress in their tops, your instrument however is extremely robust and the weather does not seem to change it a bit. It is rather amazing as I would think the top would be thinner than a normally braced top.

I would put it into the brillant category in my humble opinion as it continues to give pleasure in both appearance and sound.

Everyone in Brazil loved it and when I take it out and play it in the states I get a lot of questions about it and great comments.

I hope you keep building more of these for other people, just a wonderful instrument.

Warm regards,

Jhon
____________________________________
from Kirk Giboney: Santa Rosa, California 23/4/13, slide guitar
I am pleased with my choice to buy a Brauchli Lap Guitar. I originally was interested in getting a (modern) Weissenborn. The recordings that you made conveyed the sound of the instrument quite well, and it was clearly distinguished from a Weissenborn. I took a bit of a risk on that, and it has worked out.
To my ear, the Brauchli Lap Guitar has a more even response that gives it a balanced and open feel across its range, and it rings like a bell. My ten-year-old son, who plays piano and has a rather critical ear, wants to learn to play guitar, now. It is a sonic and visual work of art.
Thanks for your hard work and dedication. I hope they have brought as much satisfaction for you as they have for others.
Best Regards, Kirk
____________________________________
from Brett Dennis: Blue Mountains, NSW 1/12/12, slide guitar
Hi Daniel
The guitar arrived this morning and has already had an hour's play! Currently it is sitting next to my dobro and the two are a beautiful but very different pair. The beautiful satin finished blackwood of your guitar contrasts with the glossy gold hued curly maple of the dobro- the big difference is that your's will need no tidying up, which is what I would expect of a custom maker. It is very beautifully finished and I can see the effort you put into choosing the woods for me.
I'm glad I requested the longer scale as the guitar really resonates in open C or open F. I tried the Martin Gross capo I had him build for me and which I would recommend for anyone into getting out of the regular tunings. It is great as it doesn't float like my recent model Beard, but is custom made to sit directly on the fretboard and so resonates beautifully. It is always inspiring to get a new instrument and particularly so if it provides new tonal flavours or a different playing feel- your lap steel does both. It has a very wide tonal range from a sweet high end which is very open generally to a rich and growly low end, but particularly in comparison to the open body/ soundpost dobro which is very midrange orientented and punchy. These will both find a lot of use as the variety of tones between the two is quite spectacular.
The pickup works well and will make this a very versatile instrument- much easier to amplify than a dobro
Thank you very much for your understanding in communicating with me and in producing such a lovely guitar, although my wife commented that the lap guitars are getting further and further away from guitars. She compared its tone to our lovely vintage hammered dulcimer, and I've got to say that is a great and well deserved compliment!
Brett Dennis
____________________________________
from Yyan Ng: Launceston, Tasmania 13/9/11, acoustic guitar
The more I play it the more interesting it gets, its a truly exceptional guitar. Its clear now that its not an acoustic guitar in the traditional sense. Its all the things I like in classicals: note seperation, full spectrum notes, roundness of notes. All the things I like in an acoustic: ability to ring big chords, clear and ease of play of harmonics/tap harmonics/relative harmonics, strong mid range tones, soft intimate notes. All the things I like in an archtop electric: Smooth and clear clarity, punchy lead, and a lead that cuts through.

Fantastic!
Y
____________________________________
from Rick Knous: Cottonwood, Arizona 27/8/11, slide guitar
Daniel,
The guitar was indeed delivered this morning and it arrived safe and sound. I of course opened it immediately. Daniel....it is so very very beautiful. The finish is so satin-smooth and flawless, and the wood just glows. I love the tapering of the "fretboard", the subtle asymmetry of the bridge, those mystical sound-holes, and the double purfling is so fine and wonderfully artistic....it might be my favorite detail. I'm impressed by how all the components seem to fit together seamlessly....like they just magically joined together somehow.
I'm not a lap steel player yet, so I couldn't do much more than a simple I IV V I 12 bar blues for now, but I can tell I'm going to get much enjoyment from my new instrument. I'm more than completely happy with the instrument.
____________________________________
from Daniel Bornstein: Elsterwick, Victoria 28/5/11, ukulele/lute
Hi Daniel -
I have received the instrument and oh! it is so beautiful.
Thank you so very much.
I'm sure I'll be calling upon your services in the future.

Regards,
-Daniel
____________________________________
from Colin Ivory: Ayr, Queensland 27/3/11, slide guitar
G'day Daniel,
Lap Steel Guitar Blows Me Away! An absolute joy to play and mesmerizing to look at! The Carbon lattice soundboard is clear,balanced and load! So many design innovations that all work so well. I wish every guitar was this good! I'm pleased with the choice of timber and an enjoyable process. I look forward to you building me a guitar, I'll be fully blown away again.
Cheers
Colin Ivory

____________________________________
from Gavin Burrows: North Curl Curl, NSW 22/1/11, slide guitar
Hi Daniel,
I haven't plugged it in yet but the guitar is awesome. Even the missus,who is not the biggest guitar fan said 'what a beautiful sound'. It will be heading off to Tokyo with me next Saturday and I'm really excited about exploring it a lot further.
Cheers,
Gavin.
____________________________
from Gunnar Lundestam: Paris, France 11/1/11, slide guitar
Daniel,

great news... the guitar is finally in Paris tonight, safe and sound, and where it belongs... on my lap.

I'm totally overwhelmed, what a beautiful piece of work... and the sound, it rings like a cathedral. If I had any doubt from you first sound file, it's completely gone now. Simply amazing, so powerful, yet very balanced, harmonic and sweet.

Wow, what a sound... you're an absolute genius Daniel. I'm in heaven... can't go to sleep...

Thank you ever so much Daniel and stay well,
Gunnar

____________________________________
from Richard Stewart: Shreveport, Louisiana 1/10/10, slide guitar
Hey Daniel!

The guitar got here all safe and sound.

All I can say is...WOW! It's beautiful, and it sounds even better than it looks. I haven't been able to stop playing it. And man, that pickup sounds really good in it as well. Again...WOW! :)

I think I'll be back in touch at some point, to see if you would build me one of your fretted acoustic guitars.

Thanks for everything Daniel. I'm notoriously lazy about recording, but when I record this guitar, I'll send you the mp3s.

Take care, Daniel.

Richard
____________________________________
from Ian Burrell: Main Arm, NSW 17/12/09
Hi Daniel
Just wanted to finally get back to you with 6 months under my belt with the guitar. The sound it produces is truly beautiful. Whenever I play it people are just amazed at the tone and rich sounds it produces. I have been playing it live too and the k&k pickup is very sweet.

I have showed this slide off to quite a few people and some very fine craftsman and all the feedback I have had is so positive. The finish and attention to detail is world class.

I have been venturing up the neck to higher notes and I now have more of a feel for it and love the notes it produces. I have also been using steel finger picks and I love the tone and brightness these
produce.

I am very much looking forward to my steel string acoustic and hope that one day you are achieving the price these fine guitars are truly worth.

I have absolutley no hesitation in recommending anyone considering buying one to beg borrow or steal to own one.
Thank you so much for this guitar and opportunity to own such an amazing piece. This will definitley never be for sale.

Regards Ian burrell
____________________________________
from Hamish Forsythe: Palo Alto, California 17/9/10, slide guitar
Subject: Thank you very much _ the instrument looks and sounds incredible!
Daniel,
How are you? Thank very much for this wonderful instrument. Awwww... the tone!
Hamish
____________________________________
from Evan Leach: Narberth, PA USA 14/9/09, long scale slide guitar
review
The guitar arrived very quickly in perfect condition. The fit and finish is excellent, comparable to guitars costing several times the price of this one. The set up is excellent and the quality of the building materials are first rate. This guitar is both louder and richer sounding than my other lap slides and more responsive as well. I think the combination of the bracing and the deeper body produces greater bass response, however this guitar has great cutting ability and a huge dynamic range. I was initially worried that I would overdrive the cedar top with metal fingerpicks and an aggressive picking style but it took everything I threw at it and got louder as I dug in. In addition, I was a little hesitant to buy a guitar sight unseen from halfway around the globe. However, Daniel provided excellent communication and support throughout the build process. I am very happy with this guitar and would recommend it without reservation to anyone who is looking for an exceptional acoustic instrument. Well done Daniel!

Thanks for an excellent experience on my first commissioned instrument!
Evan

____________________________________
from Angus Ainsworth: Surry Hills, Sydney 14/7/09, slide guitar
hi daniel
got the weissenborn last friday and have now had a few days with it. absolutely fantastic - looks great, plays great and sounds great. the pictures and sound files on your website don't do them justice. a lot a comment is made about the loudness of your weissenborns, i think that misses the point- there is no use for an instrument being loud if it doesn't sound any good. i like to think of it more like your weissenborn's have a wonderful full acoustic range -best one i've ever played. thanks very much for all your efforts, much appreciated. how do i stop at one?
kind regards angus ainsworth
followup email:
hi daniel
weissenborn going great - took it to intermusic bondi ( my local guitar shop for 20 years or so - all good friends as well ) they were all blown away -ringing people to come on down while i was there to have a look - the k and k pickup - has huge ouput as you said - lovely acoustic sound - you were right again - couldn't be happier.

____________________________________
from Joe Juliano website: Travellers Rest, South Carolina 18/6/2009, slide guitar
Guitar arrived today in great shape. That was quick! WOW! WOW! and WOW! Nice Daniel! Great workmanship great sound. Love it. I haven't plugged her in yet as I am loving the acoustic sound the way it is. It was well worth the wait. You are a craftsman my friend.

Joe

P.S. I'm sure you know this but you could get much more for your instuments!

____________________________________
from Alex Wilson: Mangalore, Tasmania 7/4/2009, steel string guitar (non slide)
Daniel
Just wanted to let you know how much fun I've been having playing my new guitar. It is so responsive – it's as if the wood is singing. I'm surprised at how hugely different the sound is to my Cole Clark – it has a beautiful resonant woody timbre.
The neck width is perfect for my fingers - not cramped at all on the open A major chord and can still comfortably manage open G. And the Gotoh tuners are brilliant – very direct and responsive – the CC tuners have a bit of give in them which is frustrating. I am going to have to work with the volume a bit – my tendency with the CC was to push the volume as much as I could – but with your guitar that's not necessary so I'll have to develop a lighter touch.
Cheers Alex

____________________________________
from Steven Hamill: Benicia, California 27/3/2009, long scale slide guitar
Daniel,
it arrived today, in flawless condition. It's all I could hope for. It sings like a choir in D with that gauge strings. I have sets of 62's 66's and 70's to try. I'm going to let the guitar tell me what it likes.
I'm really happy with it Daniel.
Thank You

____________________________________

from Bob de Andrade: Durham, North Carolina 12/2/2009, mandolin
Hi Daniel, This weekend was the first time I was able to get to play it. I played it for several hours. It's great. Beautiful wood, tone, and wonderful plugged in. I absolutely love it. I'm hoping to get my chops back and work on playing out with it. Thanks for doing such a great job! Hope to work with you again in the future.
Thanks for everything, Bob
Follow up email
I'll say it again. Great mando...plays great...sounds great...and amazing wood. Played with it this past weekend and had quite a few wows from other players. And the pickup is flawless through the system. Thanks Again Daniel

____________________________________
from Jim Brobeck: Chico, California 30/10/2008
Daniel,
My initial impressions are favorable. The beauty of the joinery, unique design and silky finish inspires caressing the smooth facets of the guitar in between songs. The volume compares favorably with the Wechter Scheerhorn resonator guitar… not quite as loud, but projects nicely across a 20' room. There are more volume and tone dynamics available than I expected from the fixed bridge.
When I plugged it into my medium sized amplifier I was amazed at the power of the bridge-pickup. There is a huge depth that is unvieled with the amplifier.
Thanks for creating.
Jim Brobeck

(Jims 2nd feedback email)
Daniel,
I have been playing my Brauchli hollowneck for about a week. As expected, my initial appreciation of the tones has increased with every session and is still going up as I discover the dynamic variables associated with different string attack positions, strength and plectrums (soft fingertips, fingernails, picks).
I particularly love the buttery quality of the music that emerges when I align my attack with the smaller flame tone-hole. The sustain is incredible, providing delicious endings to many compositions and allowing sweet lead notes.
While most of my time spent playing has been strictly acoustic, I have enjoyed several plugged in sessions using my Boss Loop Station. The K&K is amazingly powerful, easily matching my electric lap guitar in terms of signal. Using the looper has allowed me to experiment with extensive single string lead lines and the articulation of notes is satisfying.
Last night I brought the instrument to the stage and my audience literally gasped with curious appreciation when they saw the unusual structure and marvelous wood patterns of the laptop.
Thanks and Praise,
Jim Brobeck
____________________________________

from Julian Scollain: Sydney 14/10/2008, steel string guitar
Dear Daniel,
I finally got to play the Acoustic Guitar that you made through an Amp for the first time last week. I was already moved by the Beauty of the Craftmanship and the full Dynamic Range of this incredible work of Art....but then to plug it in and realise that there was even more potential.
As you say in your own description on your website it Truely has the Character of a Classical and a Fine Steel String at the same time, and you can push it either way depending on your attack. With a Capo it can become Harp or Lute like. The K and K pick-up that you have used is obviously the right choice.
Those who have heard it also think it is certainly the most realistic Acoustic sound they have ever heard through an Amp. I certainly hope you continue to produce this more traditional style of Guitar. It could well start a whole new tradition. It's certainly a benchmark. Hope you can live with the compliments, I won't be the last.
Eternally Grateful Jules S. Sydney , New South Wales

____________________________________

Carl Bludts: Antwerp, Belgium 16/10/2008
Hello Daniel,
I received the mandolin this morning in fine condition.

I tuned it up and played it for a while and my first impression is really good. Plays easier than my Eastman and it's certainly louder in the trebles, bass is slightly less tubby than the Eastman. I also like the neck shape. It looks like I'm going to have a lot of fun with this little thing.

I don't know how you do it but just like the guitar the mandolin didn't go through customs at all. I just had to pay €10, which is a sort of forfeit sum they charge for all small packets. Maybe is't because you
don't pack it in a big carton box? Anyway, I'm not complaining :)

Thanks again and all the best,
Carl
Youtube recording of the mandolin.
____________________________________

from Mitja Novak: Slovenia 8/3/2008
2 days ago ...it happened...guitar is here in my hands. When I saw it ... this is a beautiful little sexy guitar with incredible shape, tone, sustain, craftsmanship... beyond my expectations. A responsive instrument which demands "know how", a sensitive player...Thank you very much for responding all my questions, for building a beautiful instrument (I'm already hooked)...
Best regards, Mitja

____________________________________

from Richard Brent: Ocean Shores, NSW 6/2/2008
Guitar arrived ok. It's a great instrument, thank you. I spoke to Craig Potter & Peter Woolnough (Byron Music) yesterday and showed them the guitar. They were very impressed. They had one of *******'s guitars there and it was an interesting comparison. The standard weissenborn type didn't sound anywhere near as good.
Thanks Richard
*I have removed the makers name as I don't want my positive feedback to be negative for someone else. The Weissenborn copy was priced at $3850

____________________________________

from Carl Bludts: Antwerp, Belgium 23/5/2007
I received my guitar this morning in fine condition. Wow, it is loud and responsive, plays very easily and shows remarkable high craftsmanship throughout. Your fretmarker system works very well. It didn't take me 10 minutes to get used to it (I think you should put your elegant logo "db" on the 12th fret, maybe between a smaller version of your soundhole design (love that too)
Played with the KK pickup it still has a natural and balanced sound.
Cheers, Carl
Carl has put some videos on youtube. Here is a couple of them.
Blackwood Bay and Red River Valley
His other videos will show up in the related links on the above pages. You will also see videos of other weissenborn style guitars being played on youtube. A good chance to compare them.

____________________________________

from Ashley Perrow: Tugun, Queensland 26/4/2007
The guitar arrived today -absolutely superb. The guitar has a beautiful crisp, well balanced sound. The tuners are smooth as anything and it truly is a pleasure to play. I have tried it in a range of tunings and it sounds great in all of them. There are many beautiful touches - from the unique headstock to the floating bridge it really is a work of art. Congratulations on such a great design. Thanks for your correspondence through the process and I look forward to playing it live. The pickup really does present the guitar well and, as promised, has a high output.
All the best and thank you, Ashley.

____________________________________

from Ken Gammon: Kilsyth, Victoria 6/3/2007
Hi Daniel
The weiss. arrived this afternoon. I've had a mess around with it for an hour or so. It looks and sounds fantastic! Really like it through the amp. too. I couldn't be more impressed with the contrasting brightness and depth. I've tried it out in high G and D and they are both excellent. I'm very impressed and couldn't be happier! It's going to be a late night.......
Cheers, Daniel. Great stuff! Ken.

____________________________________

from Geoff Brackstone: Bangor, NSW 7/11/2006
Hi Daniel,
Guitar arrived safely late yesterday. Visually it's a stunning looking instrument, from the top right down to that beautifully figured strip of wood on the tail block (a nice touch). I'm very pleased.
Love the tone as it is now, can't wait to hear what it will become when it opens up. The sustain seems almost endless. I've got a lot of work to do so my playing will do this instrument justice.
Love the pickup, it's got plenty of volume and a really nice sound. Buying blind like this is always a bit of a gamble but this is one that has paid off, it's everything I hoped it would be. It has been a pleasure dealing with you - I will spread the word.
Thank you, Geoff Brackstone

____________________________________

from Karen Gautney: Alexandria, Virginia 5/10/2006
I love it. I can't wait for my season to slow down a bit so I can really spend some good time with it. Thank you, Daniel. I consider myself very fortunate to have such a finely crafted piece.
-Karen

____________________________________

from Gerry Cockrell: Abilene, Texas 18/9/2006
Daniel,
I have now had the chance to spend some time playing my new Brauchli Weissenborn Guitar. I previously e-mailed you about how beautiful the guitar looked. Now I can add that it also has an absolutely supurb sound. My good friend and playing partner put it best after hearing the guitar: "That guitar sounds like music from the Angels!" And he is correct! Great tone and tremendous sustain. I am also very impressed with the K & K pickup. It is much hotter than the McIntyre Feather in my other Weissenborn and really conveys the acoustic sound of the guitar. I am now trying to learn your instrumental on This World Is Not My Home. Thanks for building me such a fine instrument. I can hardly wait to expose some of my "more professional" resonator guitar friends to your guitar.
Gerry Cockrell

____________________________________

from Tim Grice: Brisbane 22/6/2006
Hi Daniel,
I've just got back from PNG. My guitar arrived earlier in the week. Haven't had much of a chance to play it yet, BUT my first impressions are that it is the best weiss that I have had, either yours or anyone elses. My wife said it is also the prettiest guitar that I have had and I tend to agree. The sound is awesome. Great bassy sound but well balanced all round. Very loud and sustain to die for. Detail is awesome and I love the tuners.
Thanks again, Tim

____________________________________

from Craig Freeman: Canberra, Aus. 14/6/2006
Hi Daniel,
My cedar top guitar arrived today. A really beautiful finish, and an absolutely gorgeous sound and great sustain, congratulations. I have only tried the electronic pickup with my busking amp, but it is really true in sound similar to being unplugged.
Craig Freeman

____________________________________

from Henry Miller: Mule Creek, New Mexico, USA 8/4/2006
Dear Daniel,
Been out of town and got home recently--what a package awaited me. The guitar is stunning. Flawless craftsmanship. Perfectly balanced, a tone to die for, and a dream to play. What more can I say? I got more than I ever dreamed I would get in an instrument, and I'm very grateful for your talent and artistry.
Warm regards, Henry

____________________________________

from Rémy Le Bray: Dinan, Britanny: Check his band at www.waraok.com 14/3/2006
Hi daniel,
The mandolin arrived well. I'm very happy with it. The sound is very good, it's easy to play and it's very beautiful. The mandolin is more beautiful in reality than on photos... When I was waiting for it, I put the photo on the wallpaper of my computer.
Many thanks... Rémy

____________________________________

from Trent Heaft: Stanmore, NSW 28/10/2005
Dear Daniel,
I received the guitar on Tuesday and I must say that I am one happy, happy customer. It is a beautiful instrument. As you know I had the guitar delivered to my work at Newington College where it has generated quite a lot of interest. I have had the Design and technology department admiring the sheer craftsmanship and the Tasmanian Blackwood and the music department have had a play and drool. I look forward to many years of creativity and joy with my new instrument. Many thanks, Trent

____________________________________

from Björn Liden: Göteborg, Sweden 7/9/2005
Hi Daniel,
Just want you to know that after some weeks playing I am very pleased with the guitar. This is an absolute great instrument and it sounds as lovely as it appears with a clear balanced tone. I am also impressed with the craftsmanship. Keep the good work going.
Best regards, Björn

____________________________________

from Mike Mustonen: Herbster, Wisconsin, USA 6/9/2005
Daniel,
Sorry, I've been out of town camping. The guitar arrived safedly. Beautiful work with a magnificent voice.
Thanks, Mike

____________________________________

from Pierre-Yves Ezavin: Libreville, Africa 30/9/2005

You were right , the floating bridge has a very good sound specially in D open. Moreover, the guitar is wonderful, very good finishing and it sounds very loud. I will send you a picture of your guitar on an African Beach. I really enjoy it.
Regards. Pierre

____________________________________

from Lars Bostron: Stockholm, Sweden 27/7/2005
Hi Daniel,
Don´t know if you received my previous mails ... just want you to know how satisfied I am with the guitar you built. It´s a wonderful instrument, with a tone loud, clear and sweet. Beyond words, really. The guitar is being played a lot, and I am amazed at the sounds I can get out of it. Hope everything´s OK in Tasmania, and that more players discover these great instruments.
All the best, Lars

____________________________________

from Rics Vintage Guitars in Freemantle WA: www.ricsvintageguitars.com 5/7/2005
Hi Daniel,
we've just bought one of your weissenborn style guitars with the fixed bridge, pickup and case, I've seen some others in the states at 3 times the price and just the same quality etc, if they are this price, they're too cheap, up your price, you cant buy anything handmade for that! I would have thought that for this one a starting price of $3000 considering how it looks, plays and sounds
regards, ric

____________________________________

from Bert Deivert: Stockholm, Sweden Click for link 19/4/2005
I just strung up the guitar on Sunday --- came on Saturday. THANKS!!! GORGEOUS work on the details and overall. It is a fantastic guitar and i am VERY pleased with it. The lacquer is very good too! I will be showing it around and gigging with it as soon as I get my head around the hand technique... I play lots of slide on Nationals so this is a bit different.

____________________________________

from Leslie Rees: Hobart, Tasmania 17/12/2004
Dear Daniel,
Left a message on your answerphone - you may not have rec'd it - just to let you know that the mandolin has a beautiful tone and I have already written a tune for you!! Can't stop playing it
love Les